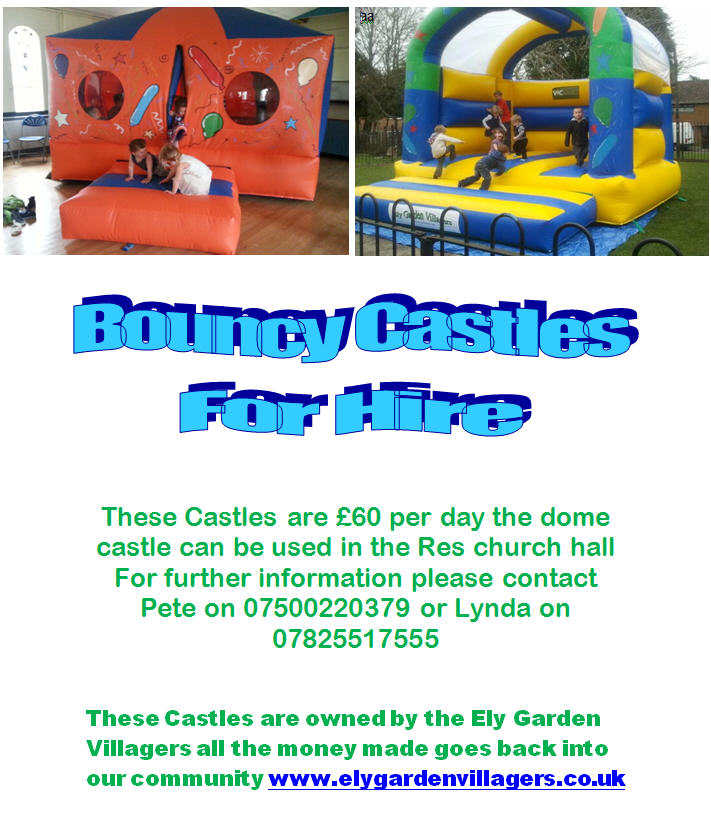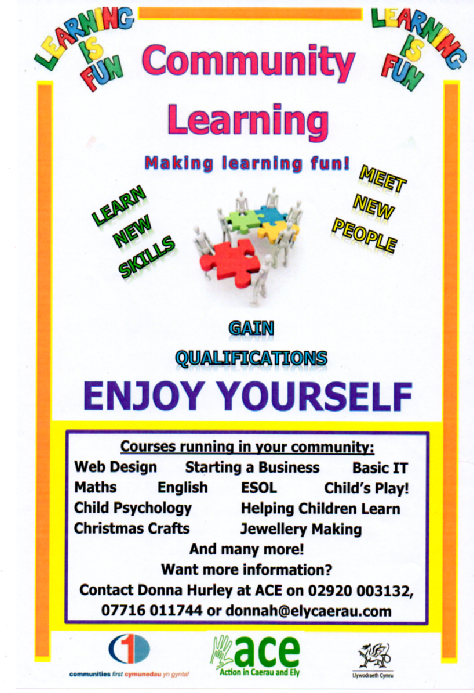 Every Monday starting 10th November for 7 weeks from 12.45pm - 14.45pm
For more information please call Donna Hurley Communities First/ Cymunedau yn Gyntaf on 029 2000 3132 or
07716 011744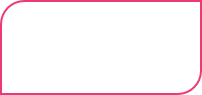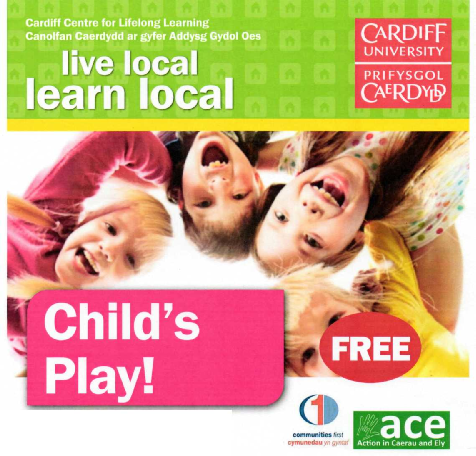 Child's Play! An introduction into the world of play and children's development for people interested in Psychology and Child development. The course looks at areas of development and how play is able to support and encourage development. Exploring different stages and types of play as well as different theories of play.
Tutor: Rhiannon Stevens
Venue: Glyn Derw High School,
Community Learning room, Penally Road, Caerau, Cardiff, CF5 5XP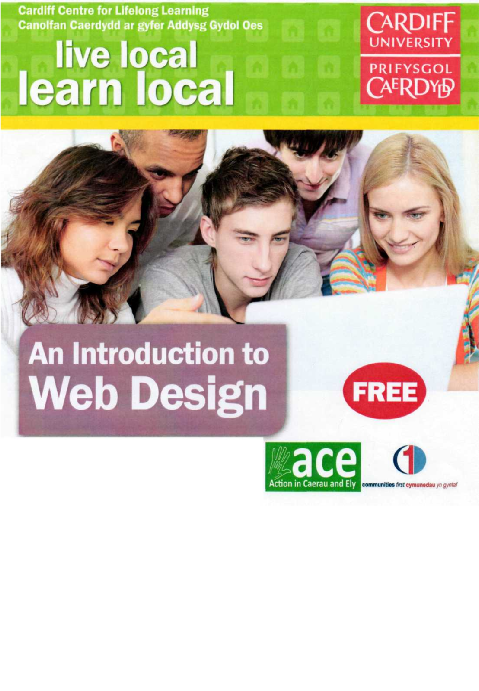 This course will guide you through all the stages to design, create and publish a website. You'll be shown the tools and widgets for web pages such as maps, video, sound, PayPal and contact forms to create a be-spoke website.
Tutor: Peter Bradley
Venue: Ely and Caerau Community Hub, Cowbridge Road West,Ely, Cardiff CF5 5BQ
Every Friday starting 7th November 2014 at 9.00am-12.00pm for 6 weeks
For more information, please contact:
Donna Hurley 07716011744 donnah@elycaerau.com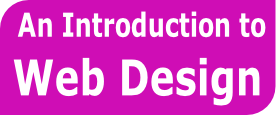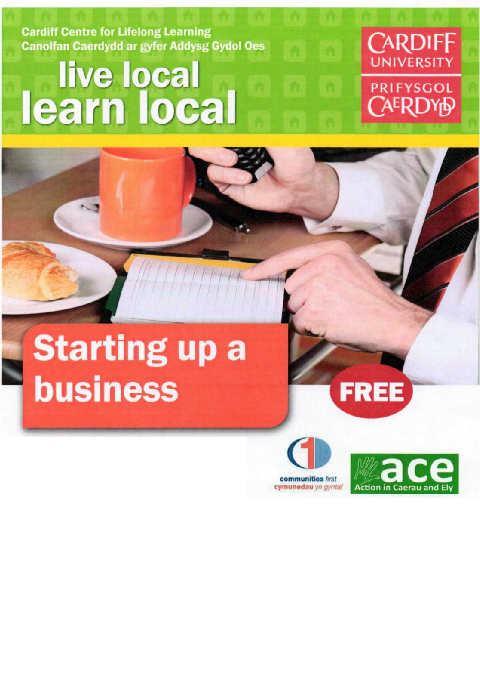 Do you want to set up your own business or social enterprise? This course will look at everything you need to know before you start. From that first idea to the business plan, profit margins and accounts, through to thinking of the future.
Venue: Ely and Caerau Community Hub,Cowbridge Road West,Ely,
Cardiff, CF5 5BQ Tutor: Steve Garrett
Every Tuesday starting 4th November from 9:30am-12:30pm for 6 weeks
For more information, please contact:
Donna Hurley
Tel: 07716011744